Greetings from Dr. Yongshui Fu and the Editorial Office of Annals of Blood (AOB)
In 2019, by the joint efforts, we have published 31 articles, invited 6 new worldwide Editorial Board Members, and scheduled 1 excellent focused issues. For detailed information, please find the attached Annual Report below.
We would like to express our sincere gratitude to all the editorial board members, guest editors, reviewers, authors and readers, particularly Dr. Albert Farrugia, Dr. Daniel Candotti, Dr. Emmanuel J. Favaloro, Dr. Heyu Ni, Dr. Hua Shan, Dr. Jeffrey McCullough, Dr. Olivier Garraud, Dr. Paul Ness, Dr. Sentot Santoso and Dr. Yoke Lin Fung for your support and contributions to AOB.
Finally, we wish you all a happy, healthy and prosperous 2020 and warmly welcome more excellent professionals to join us to make AOB an innovative and significant platform step by step!
Sincerely.
AOB Editorial office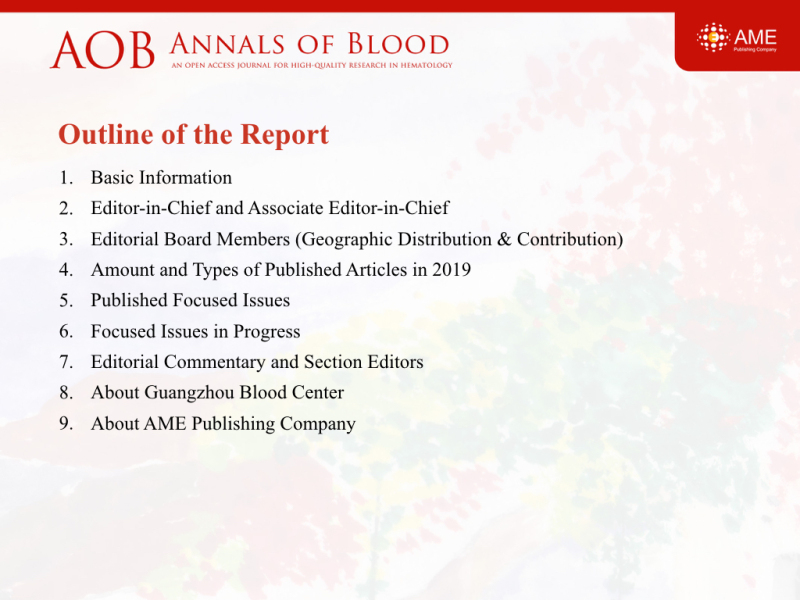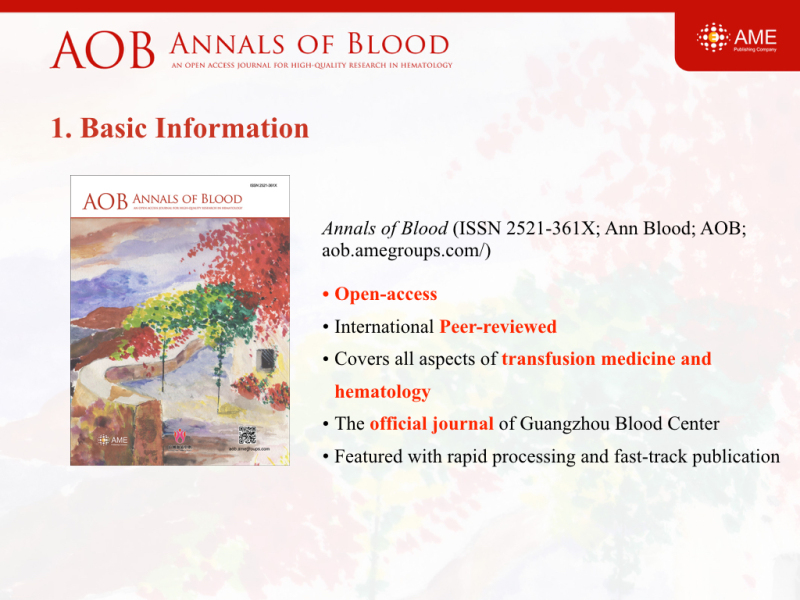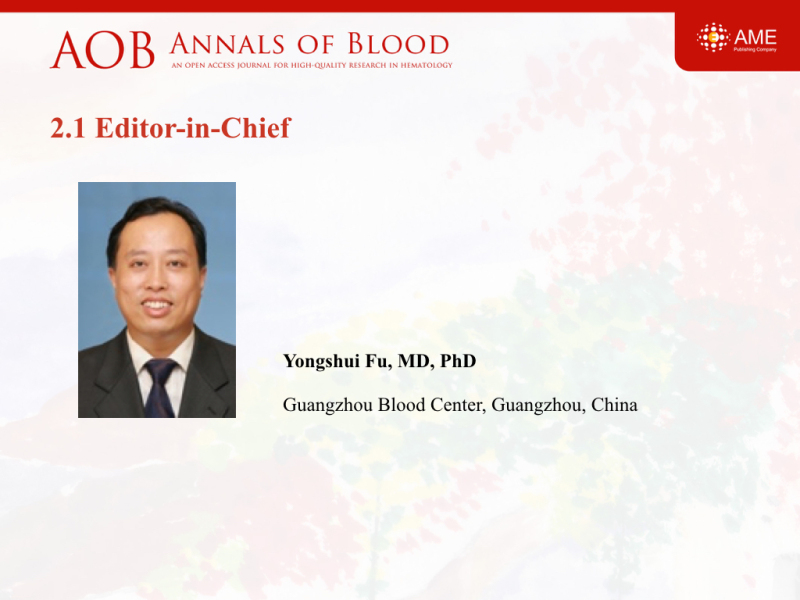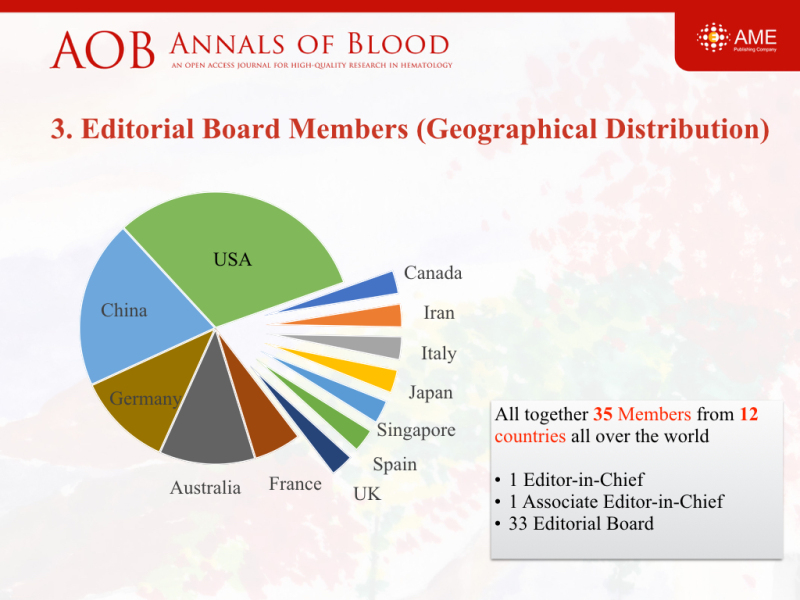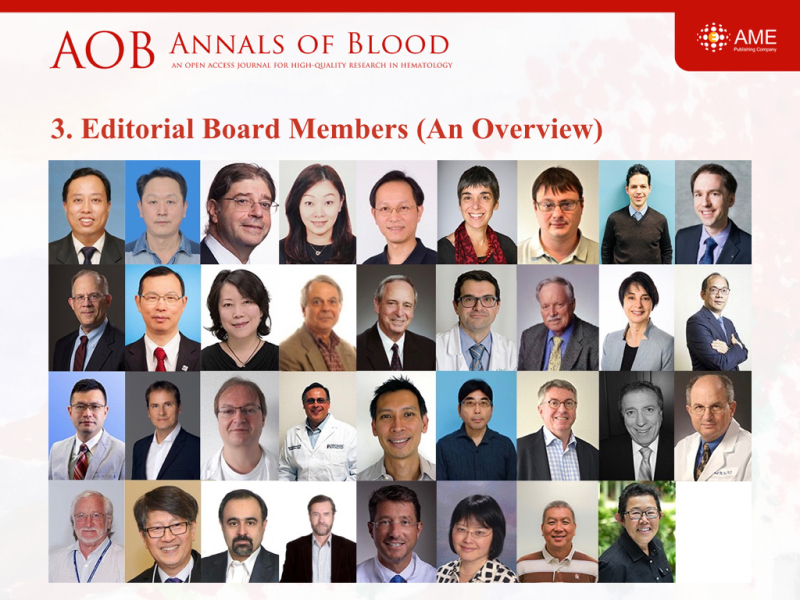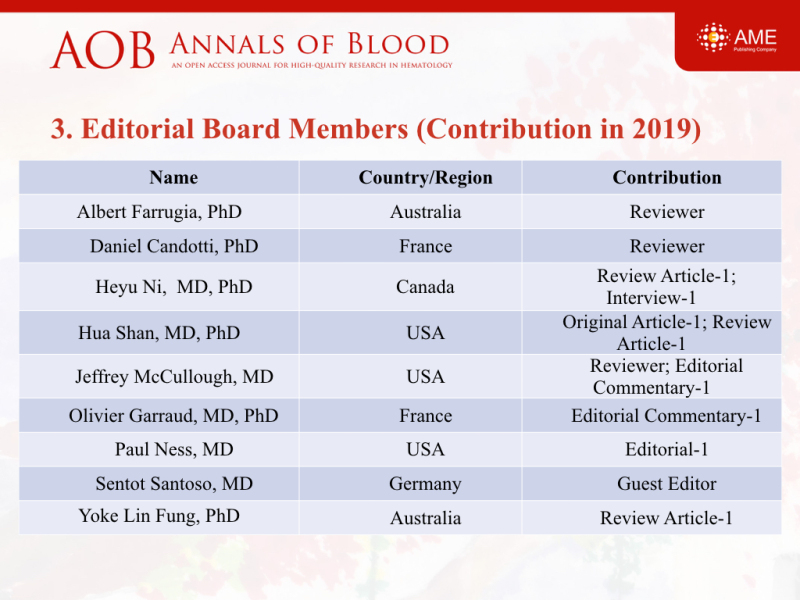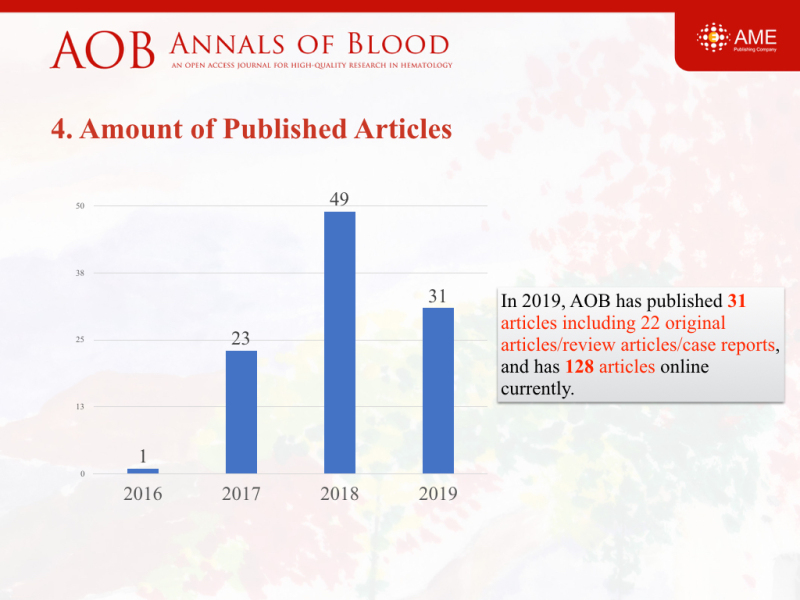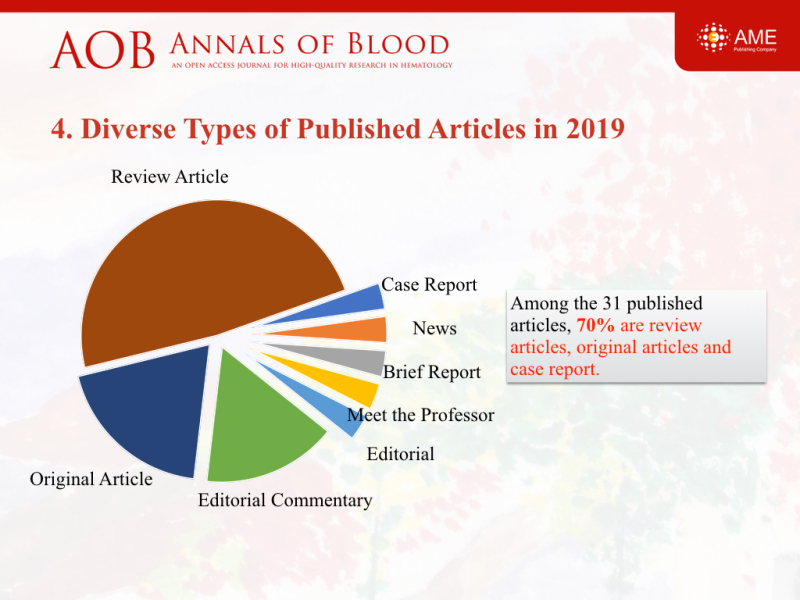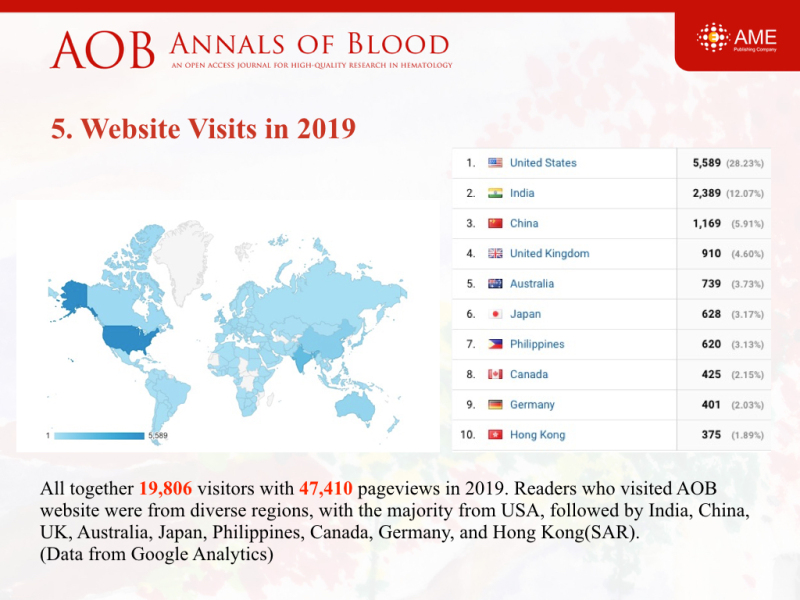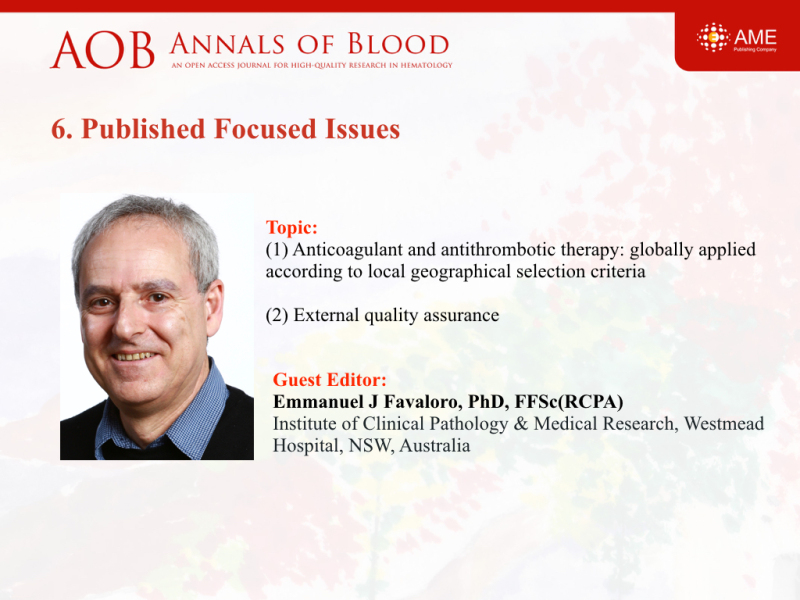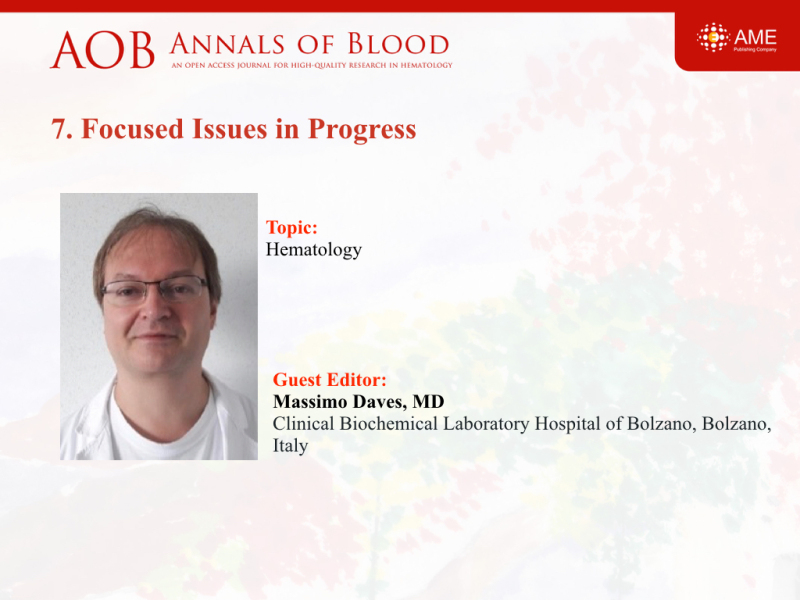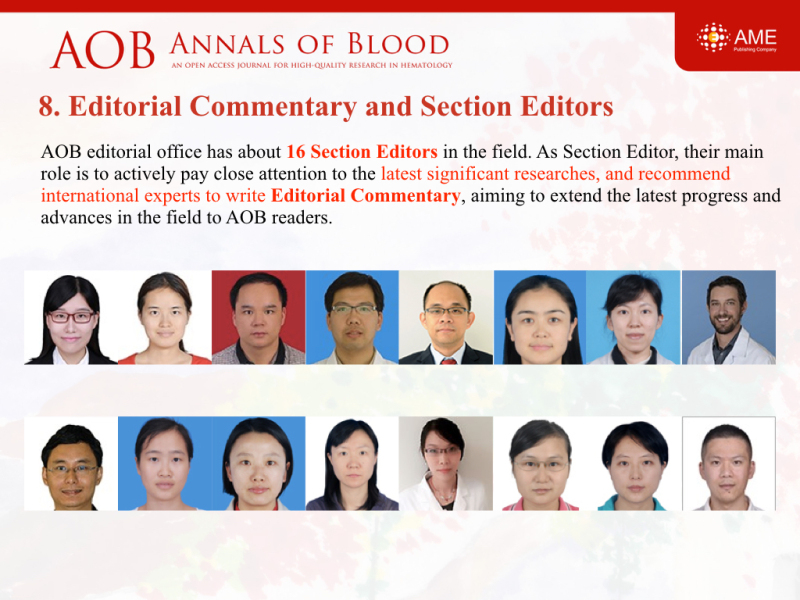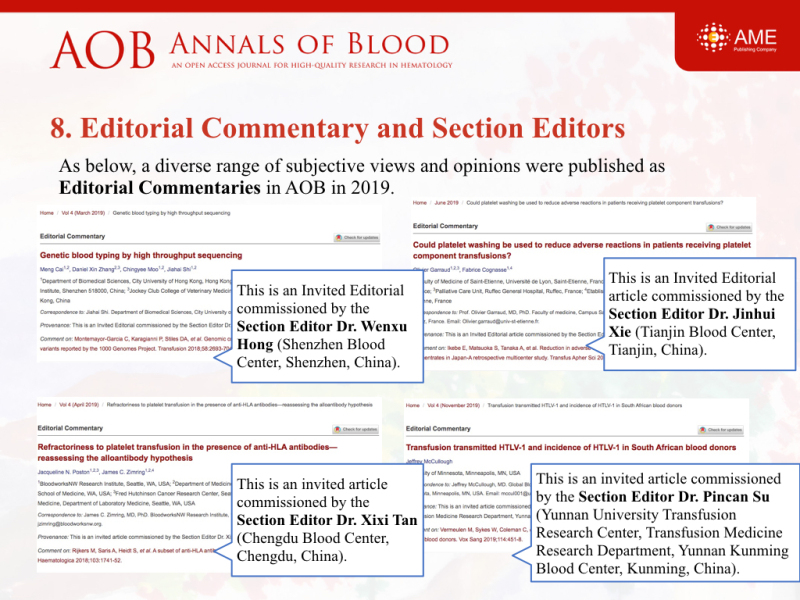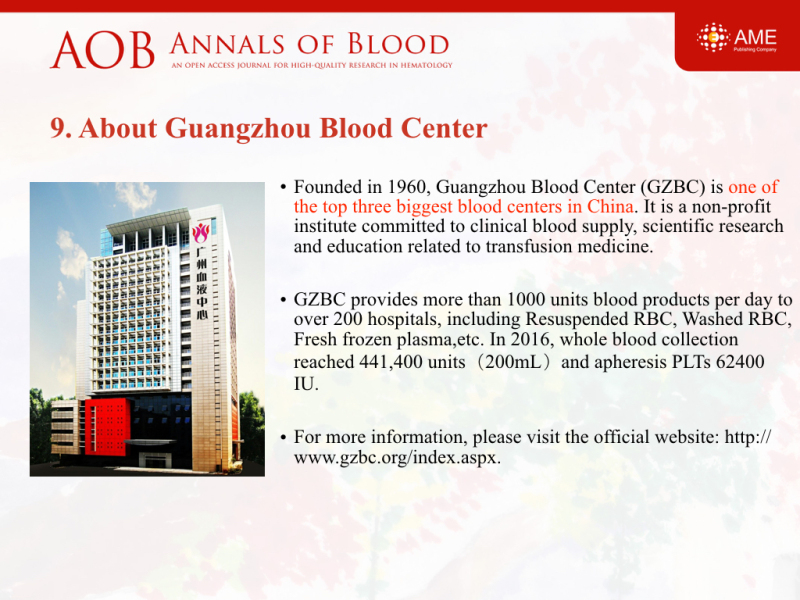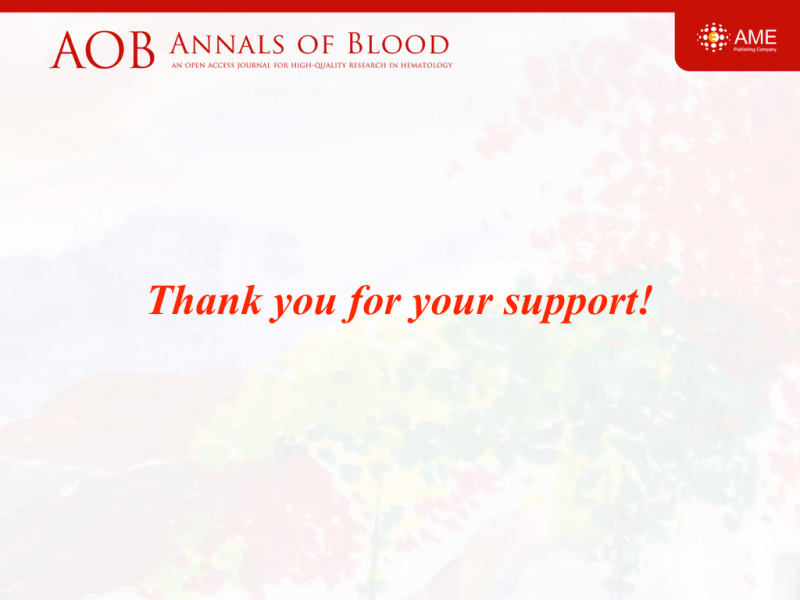 ---