Over the years, many AOB reviewers have made outstanding contributions to the peer review process. They demonstrated professional effort and enthusiasm in their reviews and provided comments that genuinely help the authors to enhance their work.
Hereby, we would like to highlight some of our outstanding reviewers, with a brief interview of their thoughts and insights as a reviewer. Allow us to express our heartfelt gratitude for their tremendous effort and valuable contributions to the scientific process.
December, 2020
Nicholas Borcherding, Washington University, USA
Ankur Sharma, Curtin University, Australia
December, 2020
Nicholas Borcherding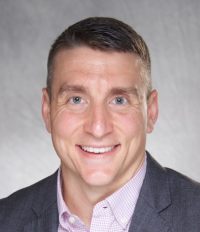 Dr. Nicholas Borcherding is a clinical pathology resident and member of the physician scientist training program in the Department of Pathology and Immunology at Washington University. He earned his MD and PhD from the University of Iowa in 2020 with a dissertation focused on data analytics and machine learning applications in tumor immunology. His main research interests include the use of single-cell technologies in the characterization of immune aberrancy in neoplastic and autoimmune processes. In addition, his research includes the development of software for single-cell sequencing and statistical frameworks to improve clinical assays.
More information on Dr. Borcherding and his work can be found here. And you can follow him on Twitter @theHumanBorch.
On the importance of peer review, Dr. Borcherding says, "Beyond the need to ensure the integrity of a scholarly work, peer review is a vital mechanism to elevate the level of research. To me, peer review is a balance of these two concepts – evaluating the soundness of methodology and conclusions with making suggestions to try to improve the publication."
To be good reviewers, Dr. Borcherding thinks that they need to have some level of detachment when reviewing a manuscript, "Reviewers should act as if they are referees when it comes to the science presented in an article. As reviewers are often selected by expertise, all too often they can bring preconceptions to the review process that can be detrimental. In addition, if I find an issue with a technique or a result, I try to write my critique rationally and do not attribute the issue to the authors themselves."
Acting as a reviewer, in Dr. Borcherding's opinion, is part of the responsibilities one assumes as a researcher, "I believe if you expect your own work to be reviewed, then you should be open to accepting review requests. That being said, I look at review invitations for the specificity of the manuscript and if it relates to my expertise. I try to be upfront with requests that are not in my area of research. In addition, I accept reviews and send out the comments the same day, so the obligations of acting as a reviewer do not weigh on my work week."
From a reviewer's perspective, Dr. Borcherding emphasizes the importance that authors follow reporting guidelines, "I support a greater effort to standardize reporting guidelines across publishers. I think these reporting guidelines assist in the evaluation of a manuscript's integrity and increase the reproducibility of the results that are reported."
Ankur Sharma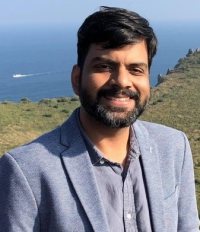 Ankur Sharma is a Laboratory Head at Harry Perkins Institute of Medical Research and Women's cancer senior fellow/Senior lecture at Curtin Health Innovation Research Institute (CHIRI), Curtin University, Perth, Western Australia. His laboratory focuses on the triquetra of early development, regeneration, and cancer. He is combining single-cell genomics, spatial transcriptomics, and machine learning approaches to understand the developmental/embryonic origins of cancers. Ankur obtained his Ph.D. from the Indian Institute of Science, Bangalore. In 2015, he joined the Genome Institute of Singapore (GIS) and employed single-cell genomics to explore tumor evolution and ecosystem, focusing on tumor-immune interactions. In 2019, he secured the NMRC Young Investigator grant to work on the mechanism of immune escape in triple-negative breast cancers. In 2020, he was appointed as Research Scientist at Spatial and Single Cell Systems Domain at GIS, A*-star. His early work leads to the discovery of drug-induced infidelity in the stem-cell hierarchy in head and neck cancers. More recently, he discovered the phenomenon of oncofetal reprogramming in the tumor ecosystem (Cell 2020). He is also a member of the multidisciplinary Human Cell Atlas (HCA) liver team and among the first members of the 10x Genomics Clinical Translational Research Network (CTRN).
You may follow Dr. Sharma on Twitter @asharmaiisc.
Peer review, to Dr. Sharma, is the principle curator of scientific process. A good review can improve the quality and message of manuscript without suggesting laundry list of unnecessary experiments. Nevertheless, peer review is often anonymous and non-profitable. What actually motivates him to do so? Dr. Sharma says, "I love to read latest research and reviewing allows me get the early access to latest research in my field. Moreover, it allows me to help my peers in disseminating research to broader community in timely manner."
Speaking of the importance of ethical statement for a research, Dr. Sharma says, "Since my works mainly deal with human research, ethical statements have utmost importance in research. We need to make sure all the research sent for peer review is done after due diligence and proper approval from institutional review boards (IRBs). Moreover, ethical approval is the custodian of human research as IRBs ensure research is conducted in most responsible and accountable manner by minimising risk to human and animal life and maximising the benefit for society."